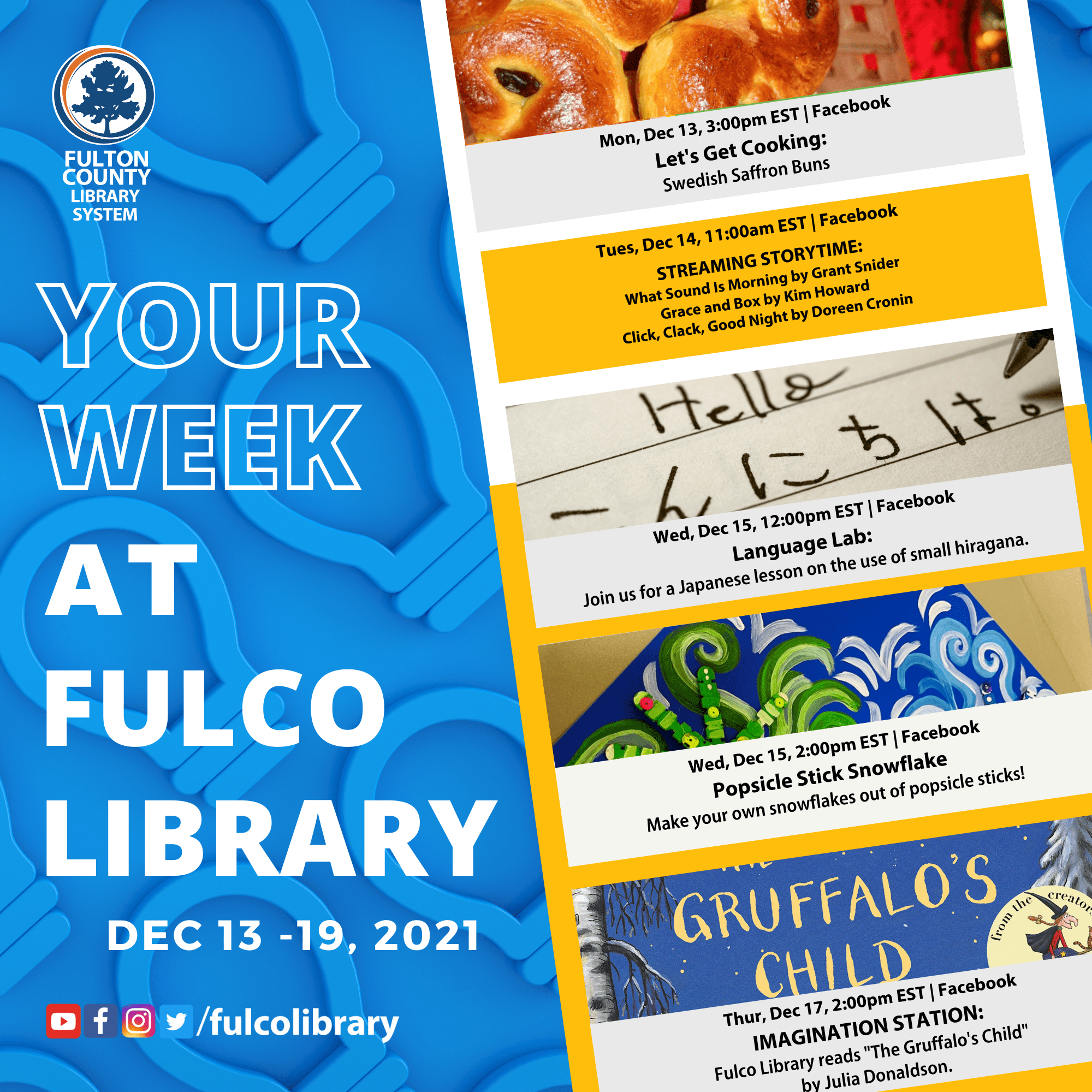 Join us for an exciting week at Fulco Library, from cooking classes to storytimes for all ages. 
MONDAY - December 13
Let's Get Cooking:
Swedish Saffron Buns
Facebook 3:00PM EST
TUESDAY - December 14
Streaming Storytime, Storytime for All Ages
What Sound Is Morning by Grant Snider
Grace and Box by Kim Howard
Click, Clack, Good Night by Doreen Cronin
Facebook 11:00AM EST
Wednesday - December 15
Language Lab: Let's Learn Japanese
Japanese Lessons: small hiragana
YouTube 12:00PM EST
Hobbyworks: Adult DIY
Popsicle Stick Snowflake
Make your own snowflakes out of popsicle sticks!
Facebook 4:00 PM EST
Thursday - December 16
IMAGINATION STATION:
Book Talk for Tweens
The Gruffalo's Child by Julia Donaldson
Facebook 2:00 PM EST
.
.
.
.
Programs are for educational purposes and the contents are not endorsed by the Fulton County Library System of Fulton County Government.