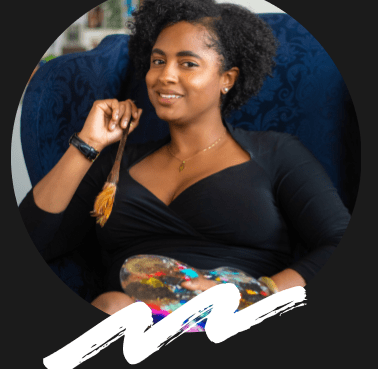 Email: hello@rephillipsart.com
Website: www.rephillipsart.com
IG: @rephillipsart
Ré Phillips is a self-taught, multidisciplinary artist from the ancestral lands of Muscogee communities in the American South. Her work sits at the intersection of art & social advocacy, and she is committed to using creative expression to address systemic social issues and heal personal dilemmas. Ré is inspired by the material culture, history, and stories of African and African Diasporas globally.
The prominent themes in her work include diaspora and migration, civil and human rights, and symbols of faith and peace- all through a global lens. Ré is grateful to have shared her work in more than a dozen countries and is excited to be a part of the Central Library's creative community.
Closed
until 10:00am today
---
Monday 
10:00AM - 8:00PM
Tuesday 
10:00AM - 8:00PM
Wednesday 
10:00AM - 6:00PM
Thursday 
10:00AM - 6:00PM
Friday 
10:00AM - 6:00PM
Saturday 
10:00AM - 6:00PM
Sunday 
Closed
Now open for in-person services and programs.
One Margaret Mitchell Square
Atlanta, GA 30303